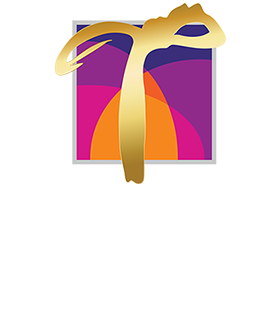 Master Plan
Tropicana Metropark is a sprawling FREEHOLD 88-acre development lying within Subang Jaya – an affluent, vibrant township in the Klang Valley. Comprising residences, business spaces, retail hotspots, an international school and an Urban Park, Tropicana Metropark paves the way for an integrated lifestyle within an urban setting, providing a wholesome experience and holistic balance between work and play.
FEDERAL HIGHWAY DIRECT LINK
Residents, workers and visitors to Tropicana Metropark can save travelling time and avoid traffic congestion with direct access to and from the Federal Highway via the RM106mil purpose-built Tropicana Metropark Link. Through the link, the Batu Tiga and Subang Jaya KTM are only a few minutes' drive away, allowing a smooth shift to the adoption of public transport.
9.2-ACRE URBAN PARK
The social heart and green belt of Tropicana Metropark flourishes with a lush landscape that provides the ideal setting for recreational activities suited for all generations such as cycling, jogging, exercising at the reflexology zone, evening strolls, playtime at the children's playground and much more. Pedestrian promenades encircle and traverse the canal forming a looping trail for endlessly scenic walks. The urban park is also the first integrated development in Malaysia to incorporate the windmill-green energy concept, that features a bio-filtration system, which makes use of wetland plants instead of chemicals for filtration.
Sri KDU International School, Subang Jaya
We welcome students from the ages of 3 to 18, Sri KDU International School, Subang Jaya. Since its inception in 2003, Sri KDU has continuously been at the forefront of private education in Malaysia. We are part of the XCL Education Group which is a South East Asia focused group of private and international schools. Sri KDU International School offers the rigorous British curriculum, and our campus has top class excellent facilities including a full sized astro turfed football field, a multipurpose hall, sports hall and a FINA approved swimming pool complete with launching pads, specialist classrooms and fully equipped science labs, a dance studio, and a black box theatre.
LIFESTYLE COMMERCIAL HUB
Style and convenience collide at the specially-curated commercial lots that exudes energetic ambience, with alfresco spaces, designated child enrichment sections, as well as allocated lots for bazaars, among others, to curate a festive atmosphere meant to attract everyone from young professionals, families, to the young-at-heart. A commercial hub meant to spearhead our movement, this expansive heart of the development aims to familiarise the unusual, as well as to recreate the good old days, where everyone is a neighbour and every place is a second home.
URBAN HIGH-RISE RESIDENCES
Offering nature's exuberance, modern luxury, and relaxed elegance in equal measure, Tropicana Metropark's serviced residences are the pinnacle of true holistic lifestyle that preserves class and trendiness. An icon of affluent, suburban living in Subang Jaya and Klang Valley, our homes elevate the private and secluded day-to-day, while staying close to the exciting liveliness of the city.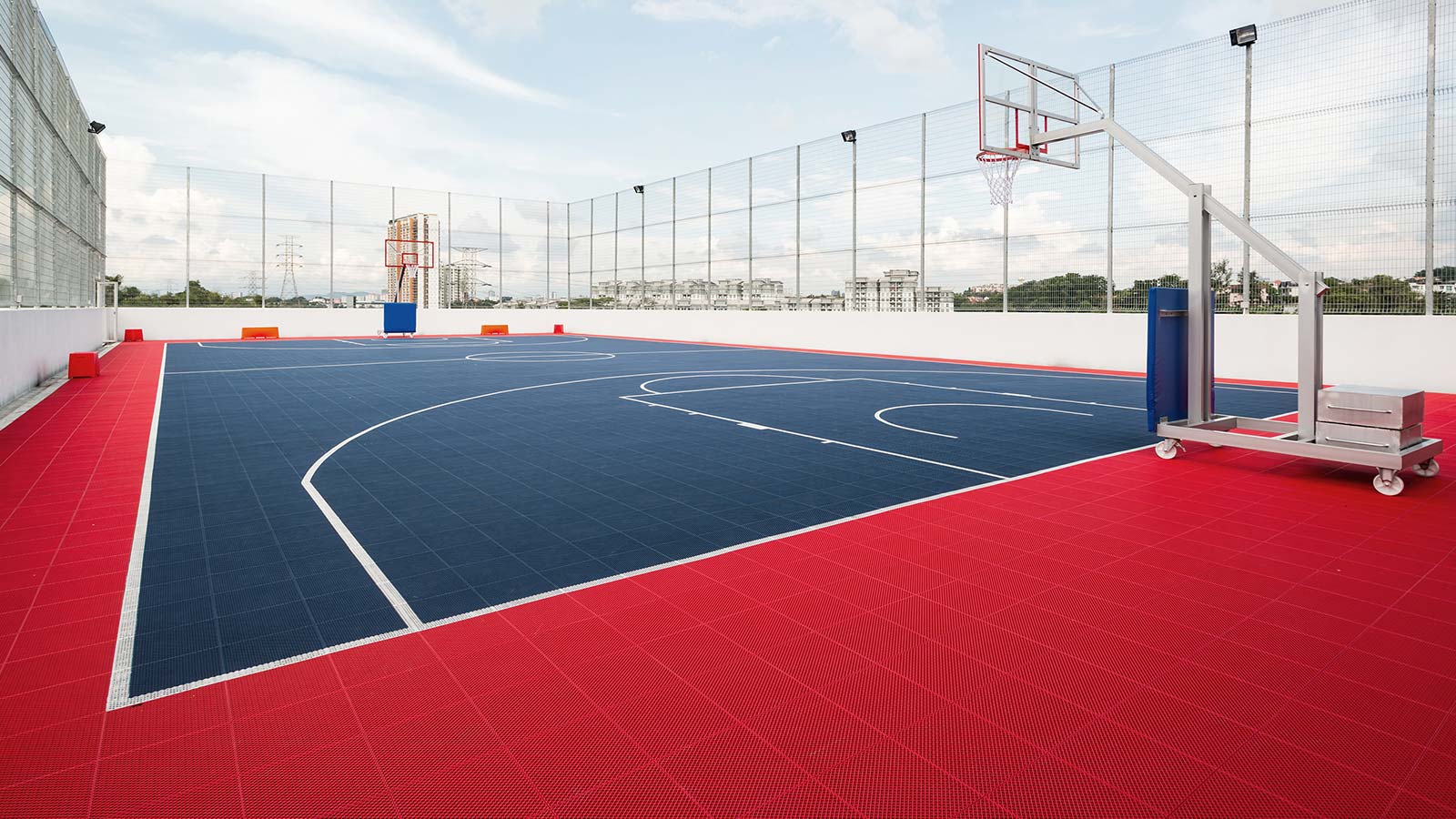 Sri KDU International School - Basketball Court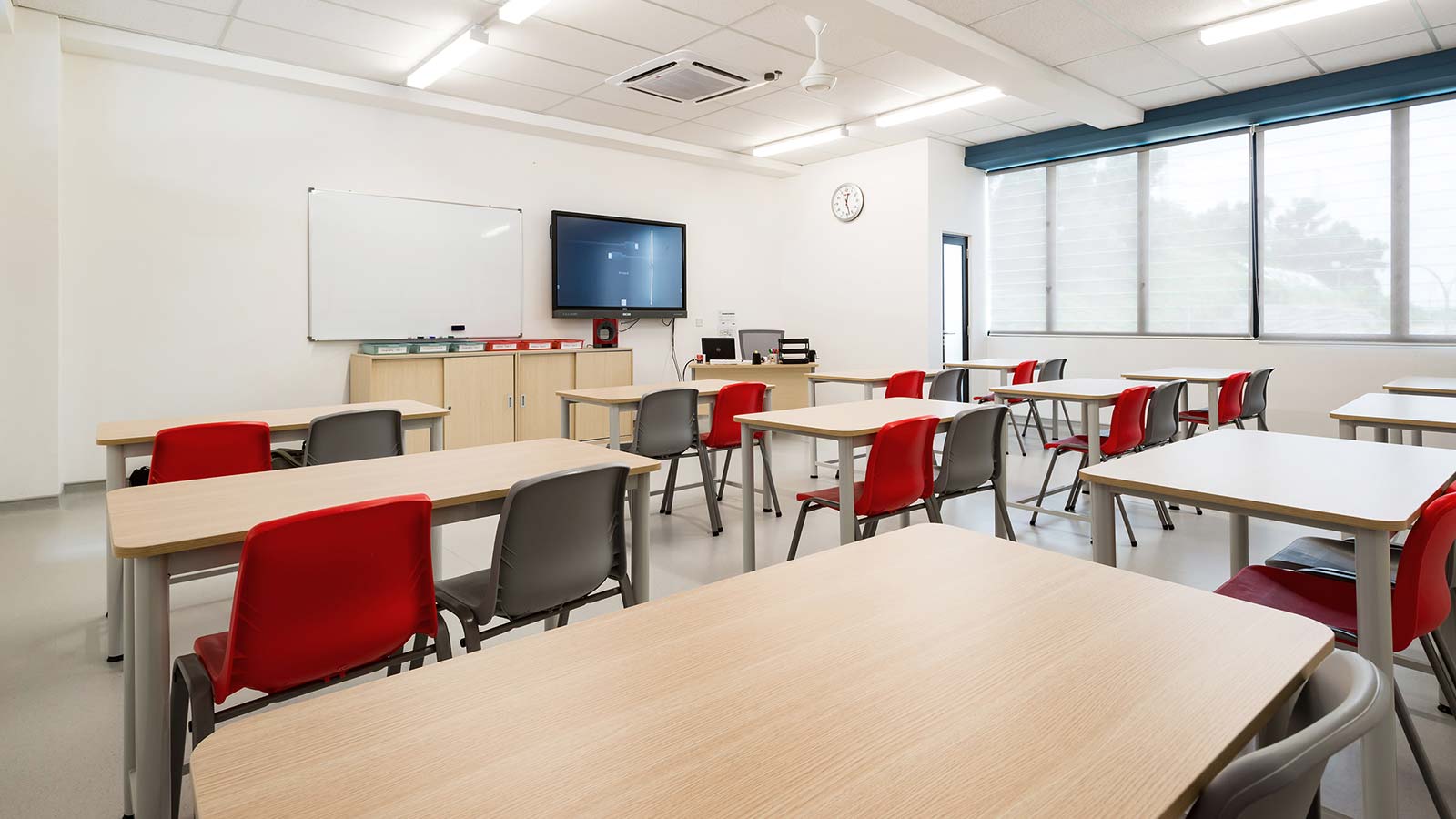 Sri KDU International School - Classroom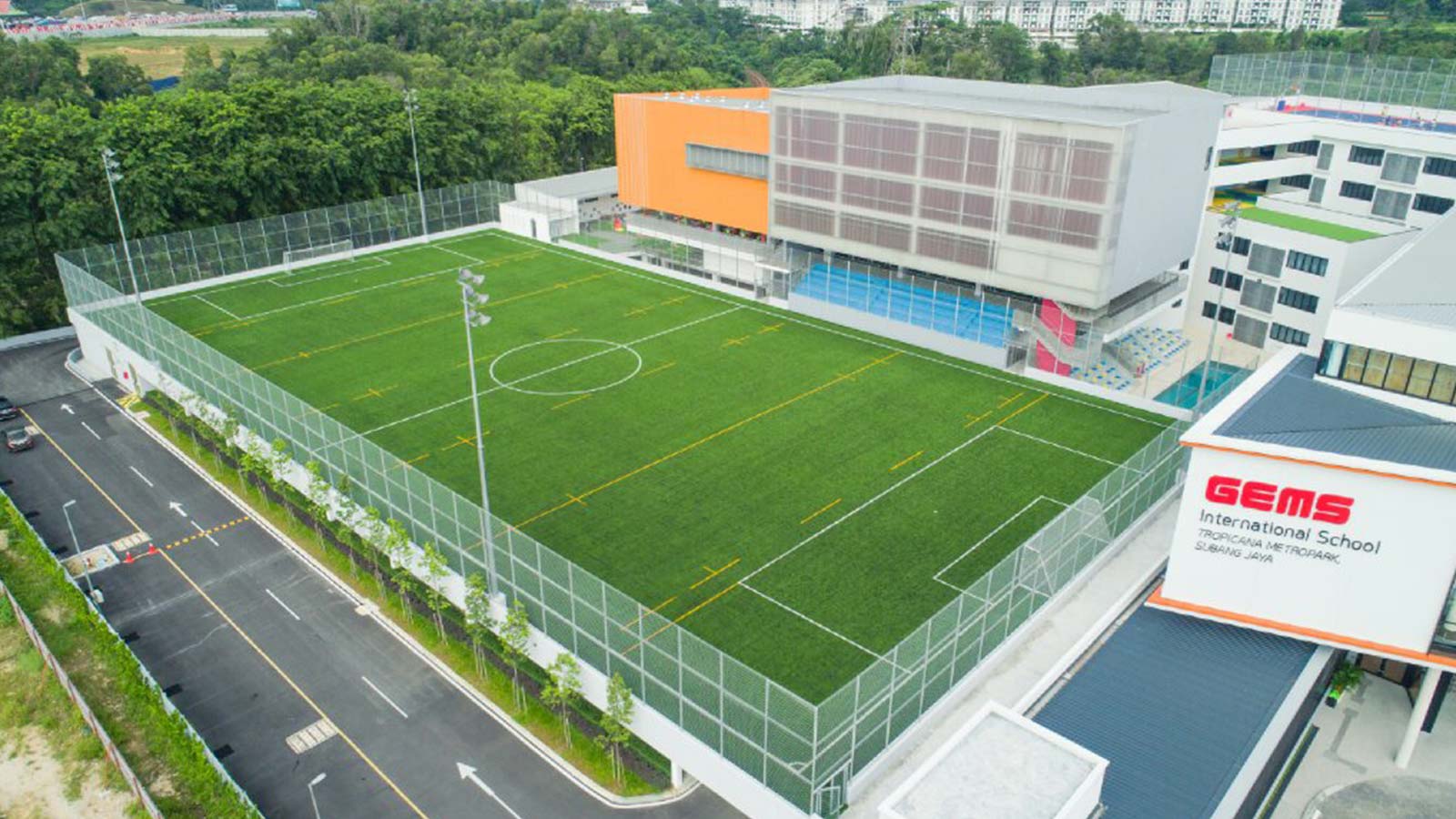 Sri KDU International School - Football Field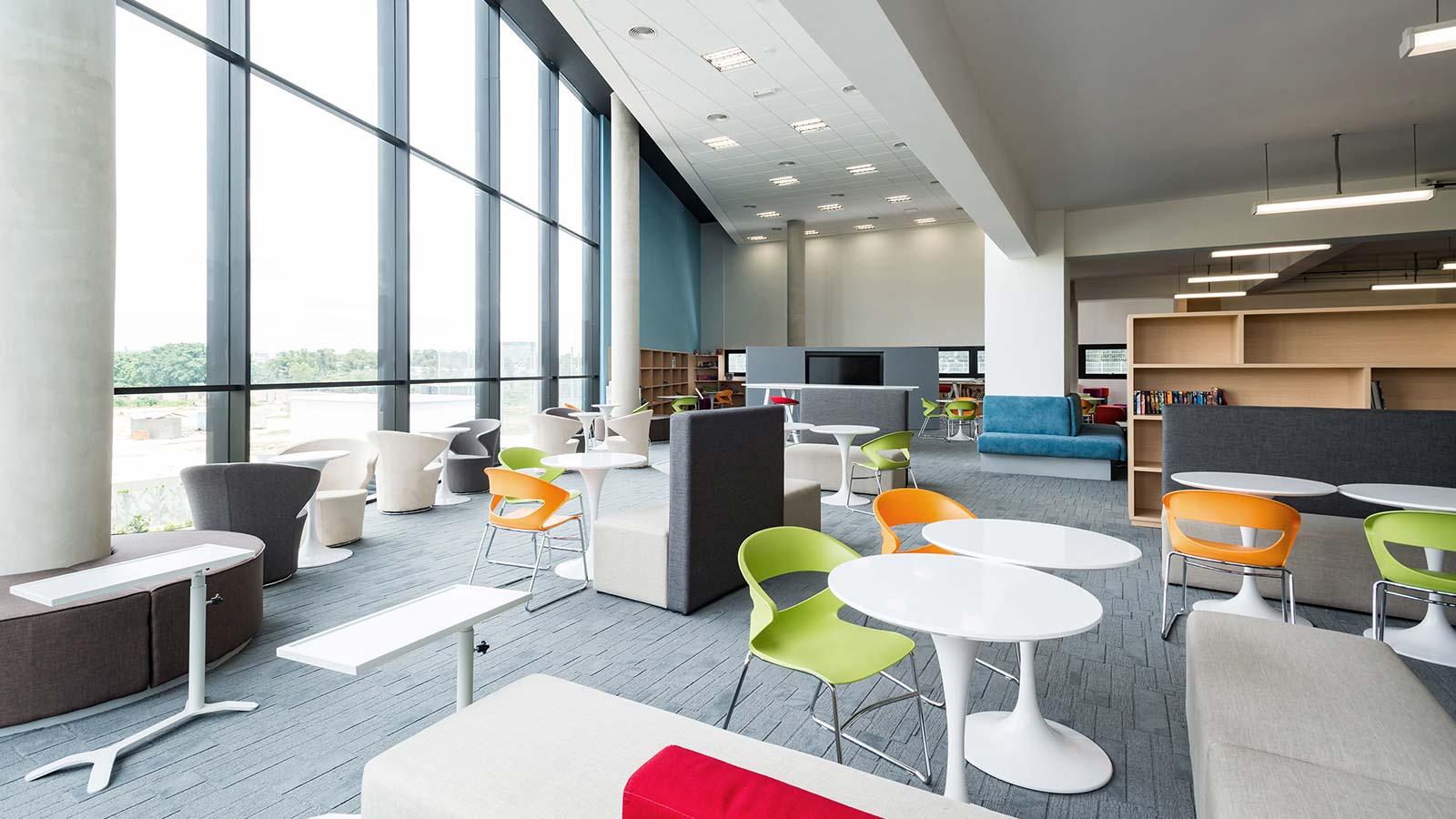 Sri KDU International School - Library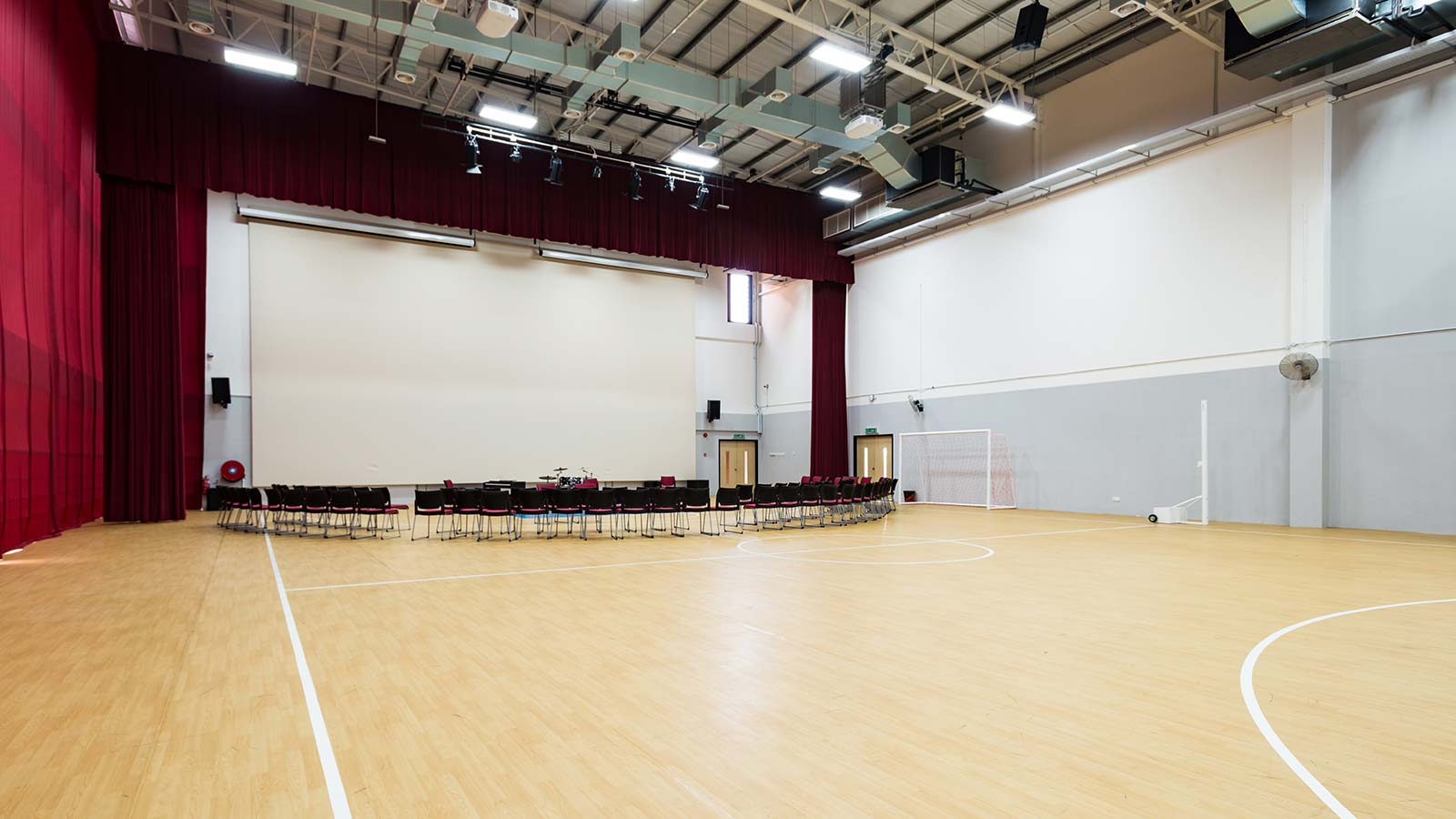 Sri KDU International School - Multipurpose Hall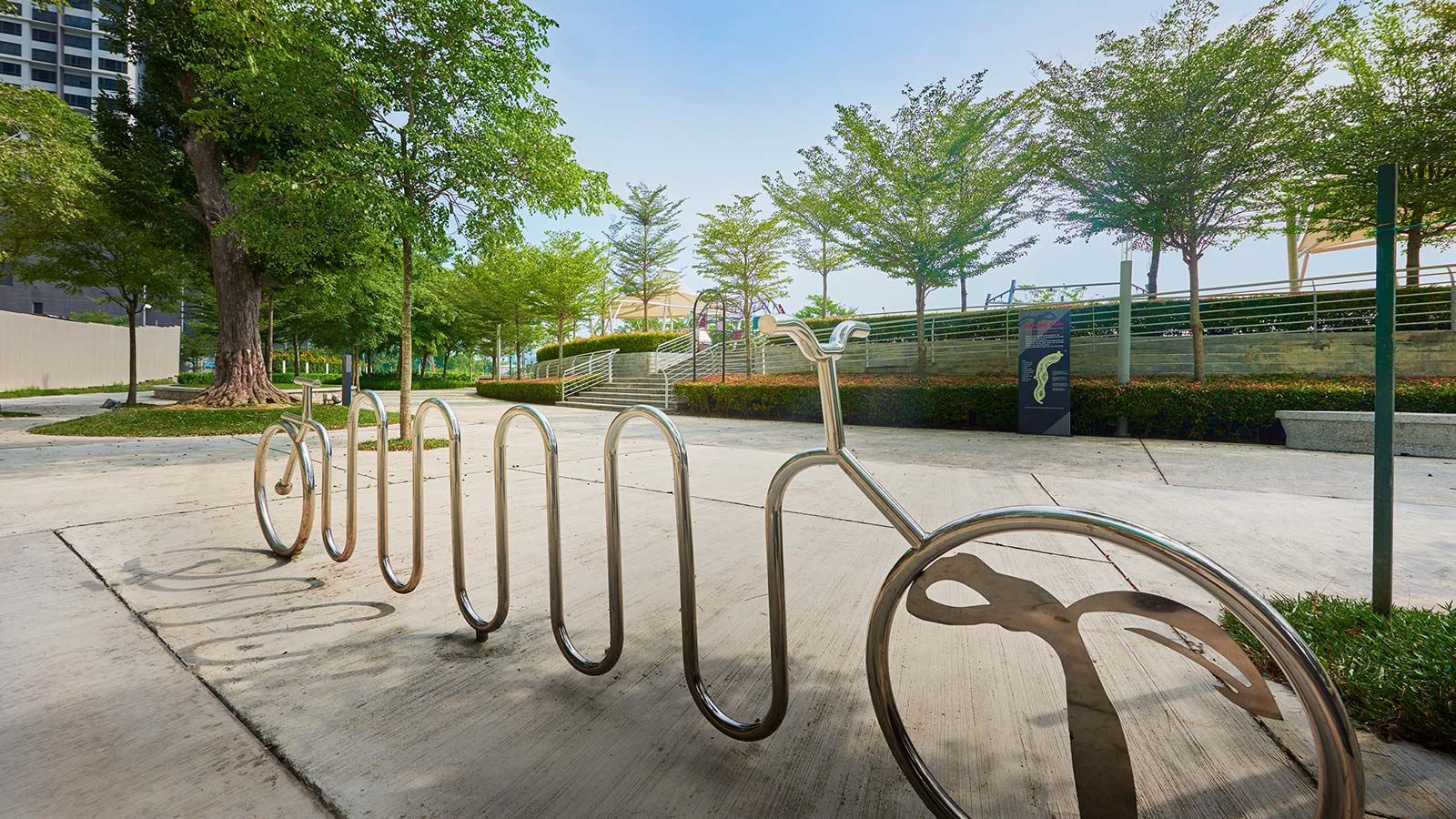 Urban Park - Amenities to encourage a cycling community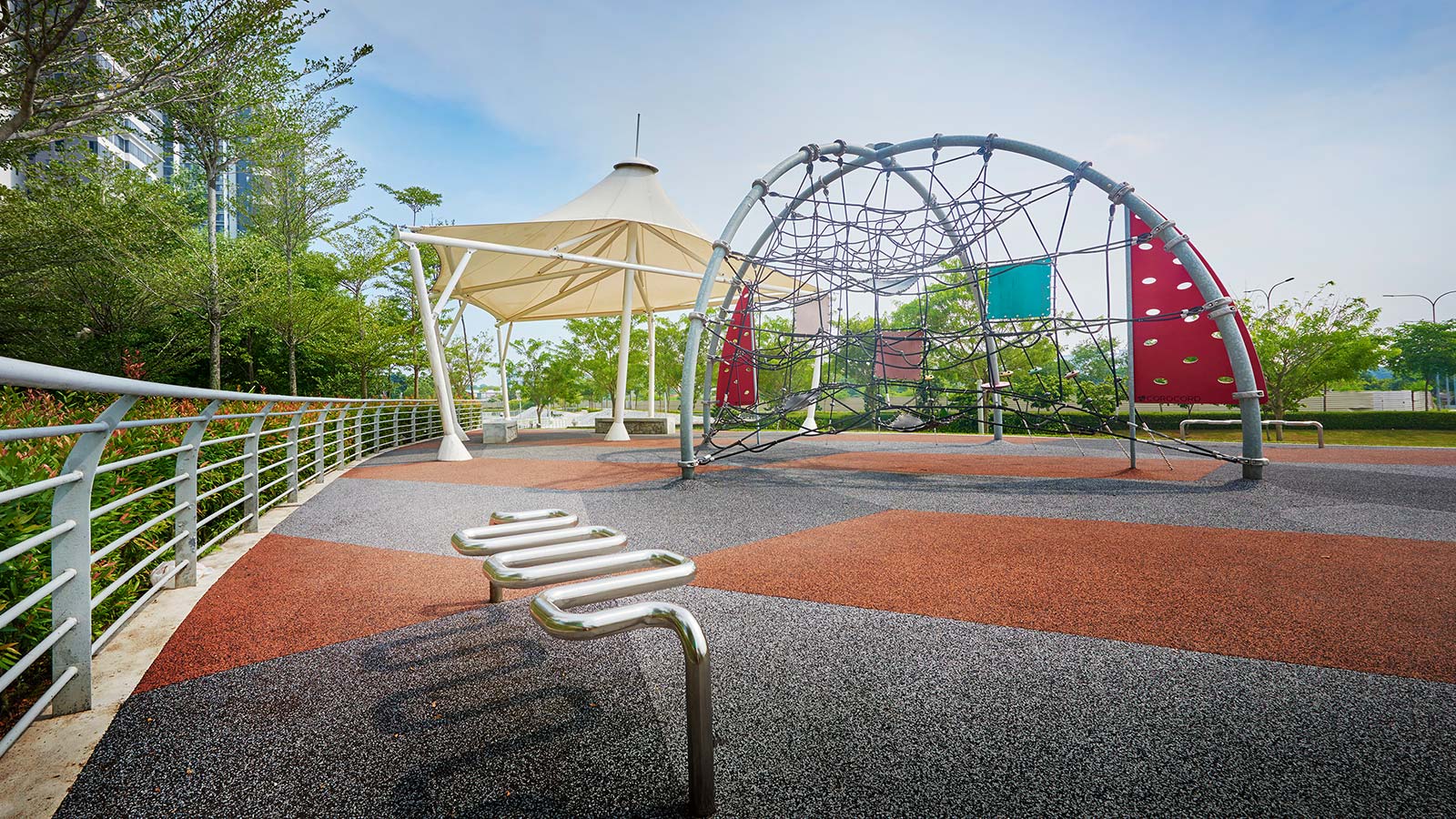 Urban Park - Family fun comes first at the Playground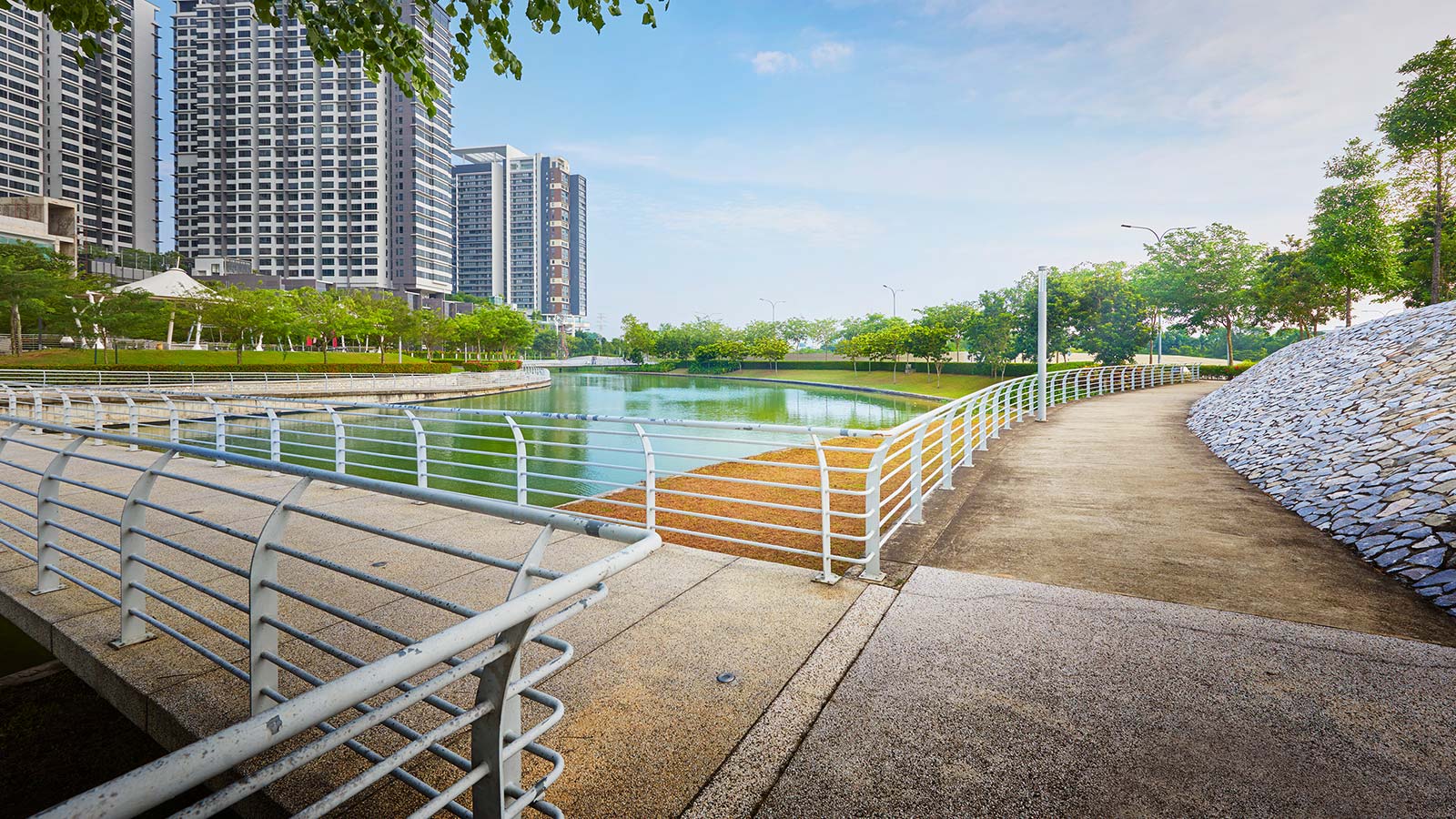 Urban Park - Fun under the sun as you walk, jog, or run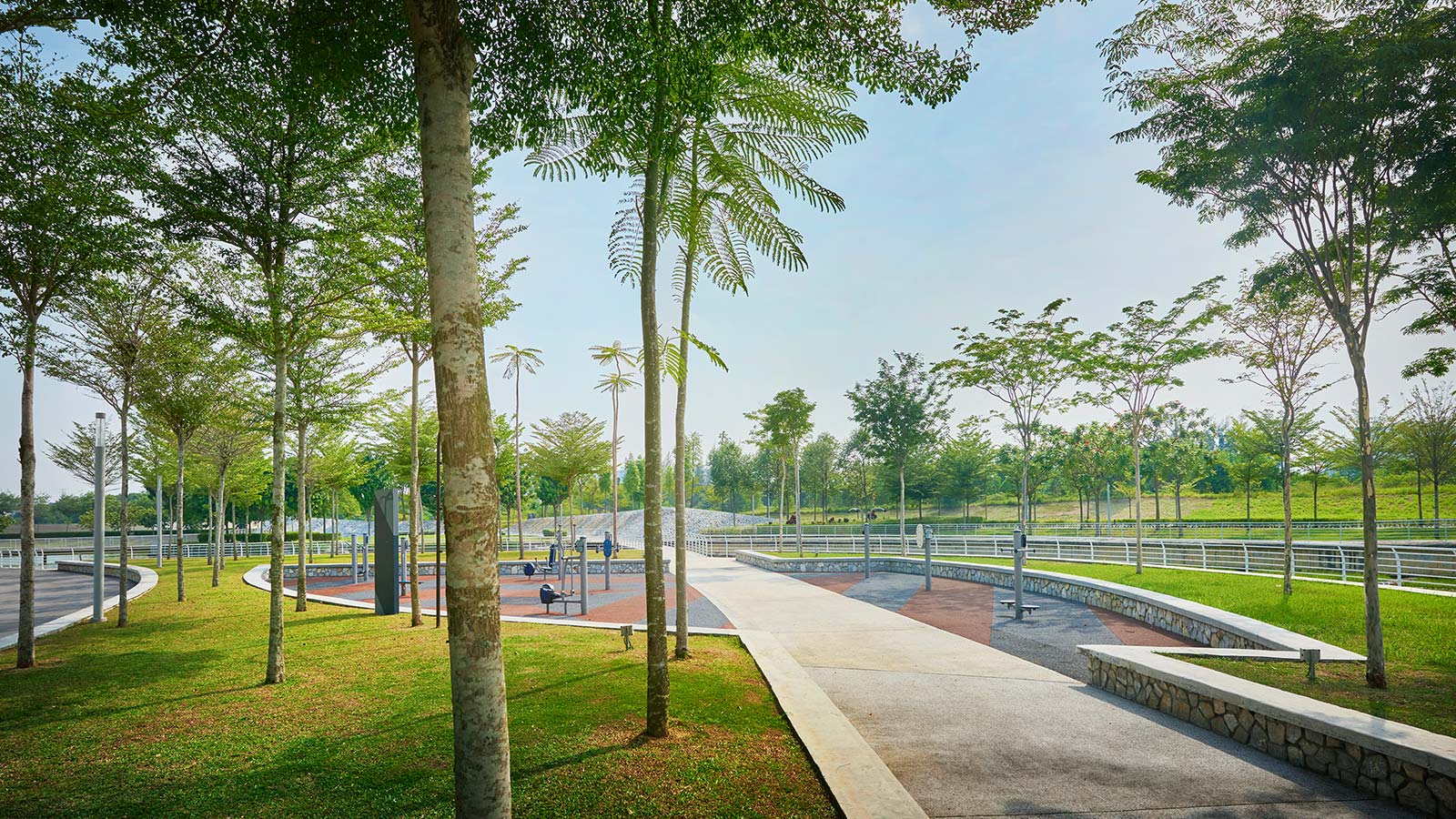 Urban Park - Get fit with a view with the parcourse equipment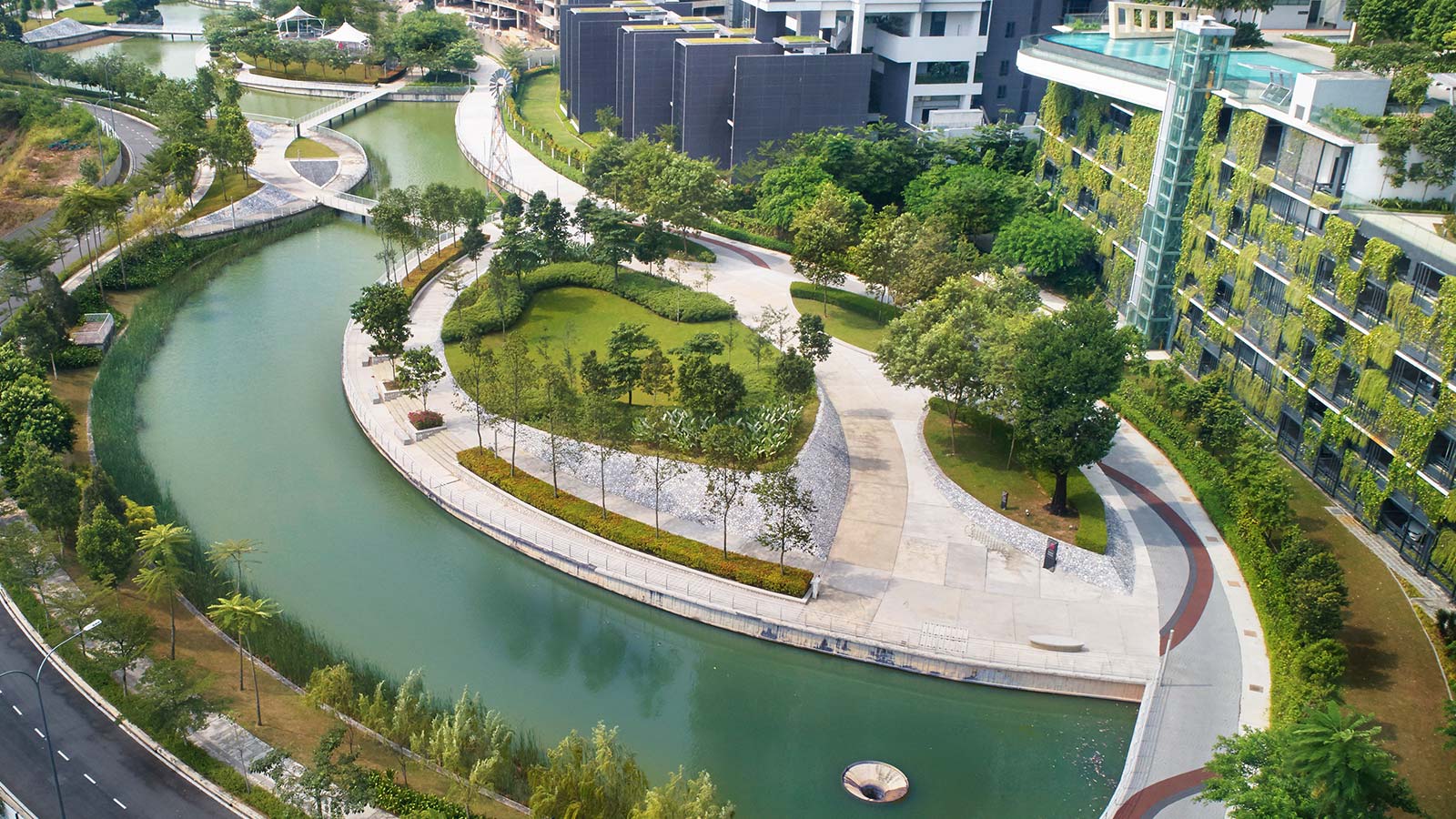 Urban Park - Immerse in the green lung of the development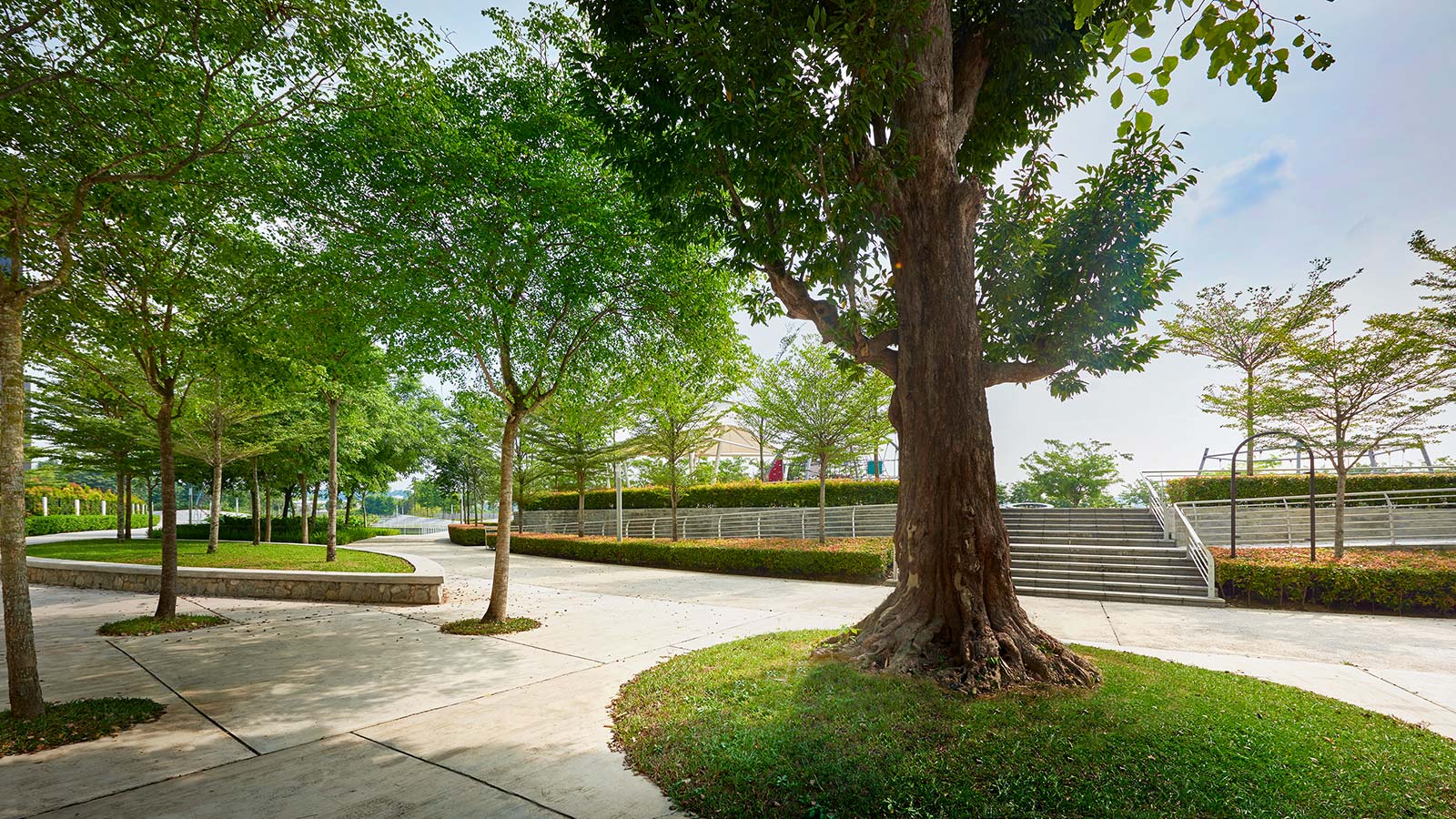 Urban Park - Refresh the senses in the most natural way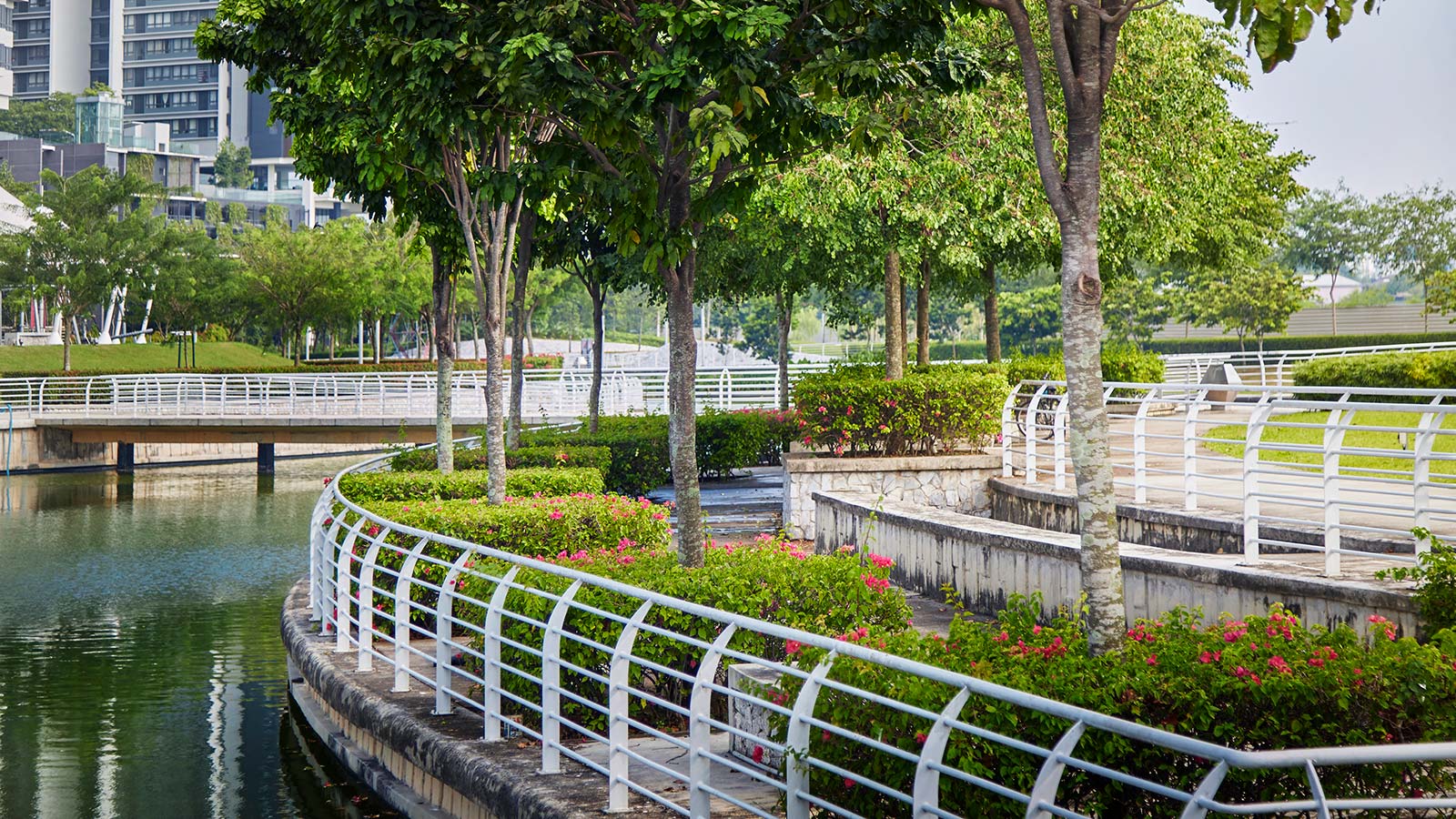 Urban Park - Revel in a stroll by the canals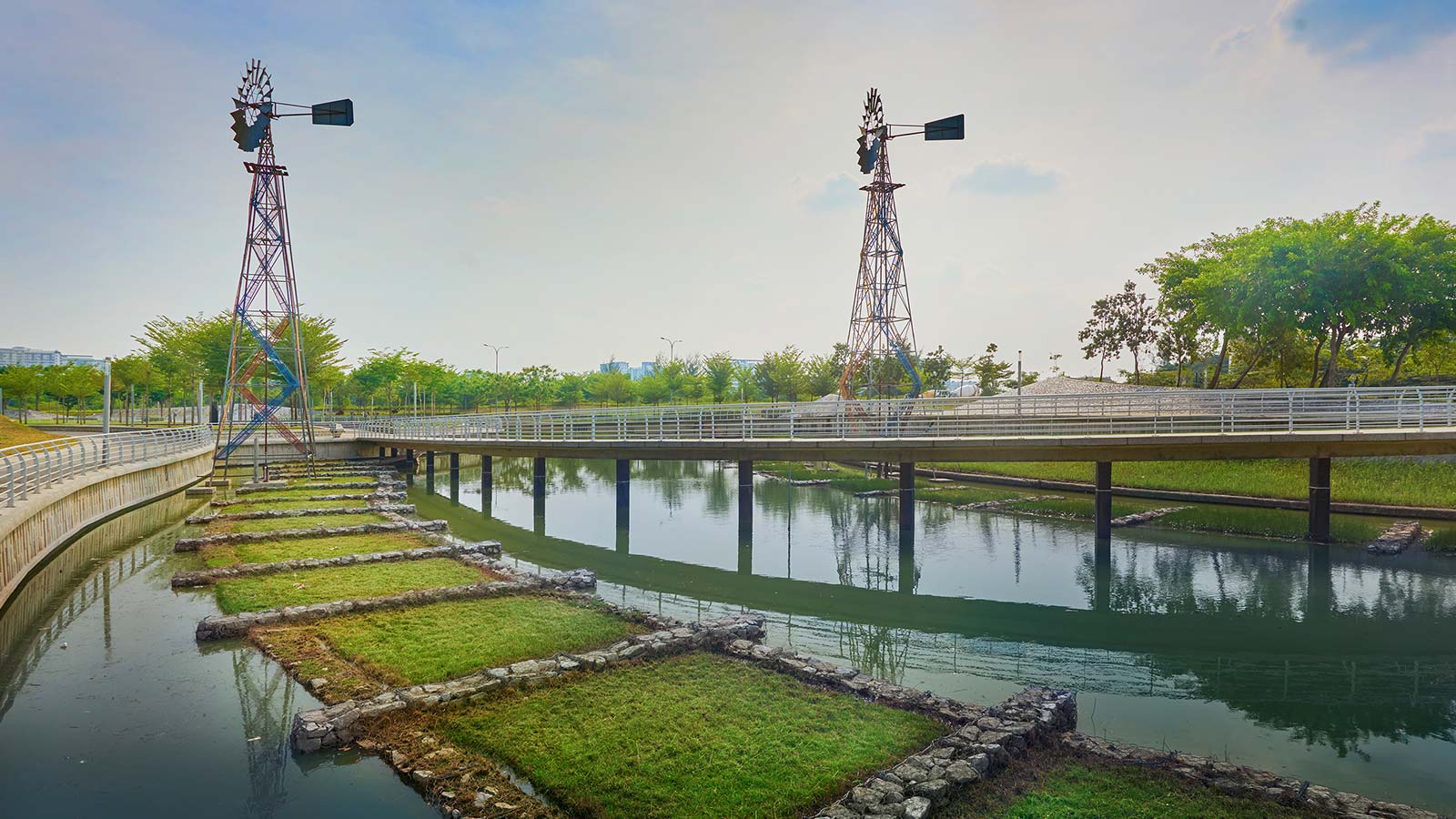 Urban Park - Windmill generating renewable resource for a greener cause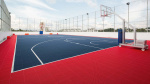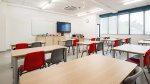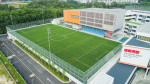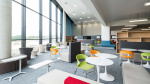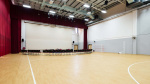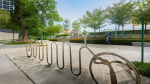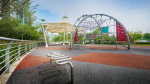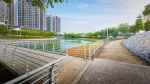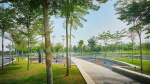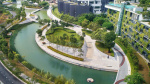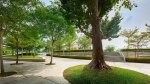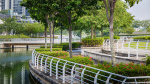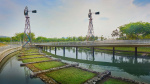 DEVELOPMENTS
From family courtyard villas to stylish bachelor pads, Metropark's versatility lets you have the lifestyle of your choice.
Adding a sophisticated commercial strip to the mix, it sets out to be the new Subang Jaya neighbourhood everyone loves.
GUIDED BY TROPICANA'S UNIQUE BRAND DNA AND THE BRAND ITSELF, TROPICANA METROPARK REMAINS FOCUSED ON DELIVERING LONG-TERM SUSTAINABLE VALUES IN THIS MULTIPLE AWARD-WINNING TOWNSHIP, AS EXAMPLIFIED BY THESE ILLUSTRIOUS ACCOLADES THAT ACKNOWLEDGE OUR PIONEERING PROPOSITIONS.
MALAYSIAN DEVELOPER AWARD (MDA) 2022
Category: Special Awards - Transformation Awards
Awarded by: The Star and FIABCI
This category acknowledges developers who have resuscitated and rejuvenated old or abandoned buildings, transforming them into purposeful buildings or projects. Tropicana Metropark's transformation from an abandoned derelict site into a vibrant new community had greatly enhanced the visual and land use of the Subang Hi Tech and Subang Jaya municipal area.​ It is an integrated development with residential, educational, commercial and retail components. Bringing a mix of quality amenities to Subang Jaya and ensuring the project adds value to the entire area.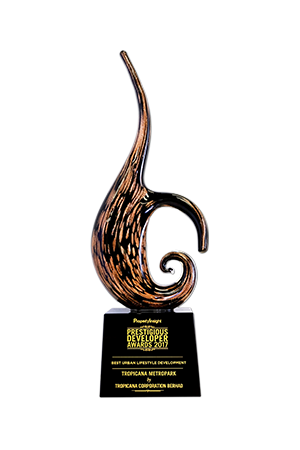 PROPERTY INSIGHT PRESTIGIOUS DEVELOPER AWARDS 2017
CATEGORY: Best Urban Lifestyle Development 2017
AWARDED BY: Property Insight
Tropicana Corporation was awarded the Best Urban Lifestyle Development 2017 for its ground breaking Tropicana Metropark development. Recognising outstanding achievements across the entire property industry, PIPDA highlights landmark projects that propel nation building towards becoming a First World Nation. The Best Urban Lifestyle Development Award takes centre stage as a key acknowledgement towards achieving that goal of perpetual progress.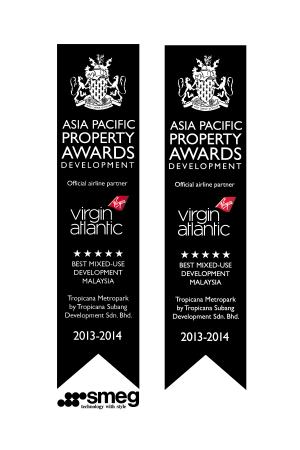 ASIA PACIFIC PROPERTY AWARDS DEVELOPMENT
CATEGORY: Best Mixed-Use Development Malaysia 2013 – 2014
AWARDED BY: International Property Media
An esteemed international property publication has awarded Tropicana Corporation with the title of Best Mixed-Use Development 2013 – 2014 for the refreshingly-innovative Tropicana Metropark. Celebrating ultimate accomplishments by companies in every level of the property and real estate industries around the world, an international Property Award is universally recognised as a symbol of excellence. Projects that are branded by the mark are reputedly some of the world's finest developments.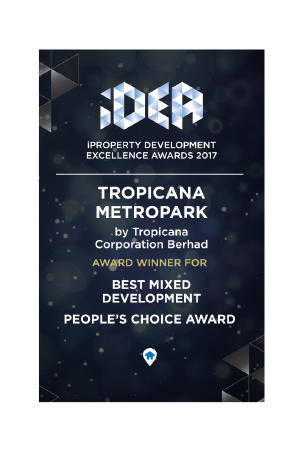 IPROPERTY DEVELOPMENT EXCELLENCE AWARDS 2017
CATEGORY: Best Mixed Development and People's Choice Award 2017
AWARDED BY: REA Group - Asia
Tropicana Corporation was decorated with 2 distinguished awards at iDEA 2017, including being bestowed Best Mixed Development for the construction of the pioneering Tropicana Metropark. Partly open to the public's perception via online polls, iDEA uniquely honours outstanding industry game changers that redefine landscapes, skyscapes and cityscapes across the country. The Best Mixed Development Award honours the development that best integrates community living within excellent design, quality and connectivity, among others.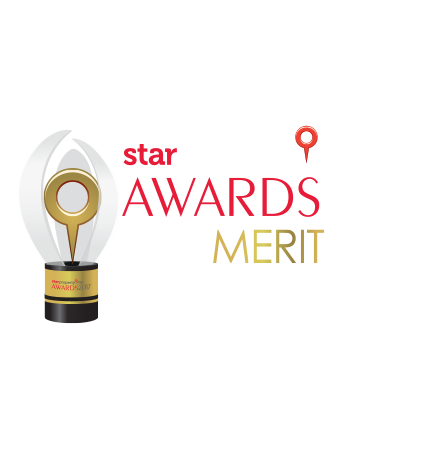 THE STAR PROPERTY AWARDS 2017
CATEGORY: The Neighbourhood Award, Best Boutique Township (Merit)
AWARDED BY: Star Media Group
A prestigious accolade was awarded by one of the country's top media conglomerates to Tropicana Corporation, commending its impressive Tropicana Metropark with the Best Boutique Township (Merit), which falls under The Neighbourhood Award. The crème de la crème of the country's property developers are honoured through the StarProperty.My Awards, saluting progressive projects that promote sustainability, among others. This award, in particular, celebrates developments that exude distinctive designs, while combining modern luxuries and lush landscaping along the way.
It's the city of Subang Jaya from today
PETALING JAYA: Subang Jaya has been officially declared a city after receiving the consent from the Sultan of Selangor, Sultan Sharafuddin Idris Shah.
Menteri Besar Amirudin Shari said the Subang Jaya Municipal Council (MPSJ) will be known as the Subang Jaya City Council (MBSJ) from today.
He also announced that MPSJ president Noraini Roslan has been appointed the mayor of Subang Jaya effective immediately.
"May the sustainable development of Subang Jaya and its surrounding localities continue to be enhanced through its world-class service delivery system.
"With God's blessing, this aspiration...
Subang Jaya set to become a city on Oct 20
PETALING JAYA (June 27): Subang Jaya (pictured) will graduate from a municipality to become a city on Oct 20, said reports.
This came about after Sultan of Selangor, Sultan Sharafuddin Idris Shah gave his consent for the change in status.
"MPSJ had received the consent from Selangor Sultan and Oct 20 would be the date of the enforcement of the Subang Jaya City Council (MBSJ)," Subang Jaya Municipal Council (MPSJ) president Noraini Roslan said during the municipal's full board meeting on Wednesday.
According to a report by Selangor Journal, Selangor Menteri Besar Datuk Seri Amirudin Shari annou...
A TRACK RECORD OF EXCELLENCE
Prime locations and desirable lifestyle propositions are distinctive hallmarks of our developments, whose names are synonymous with prestige and premium investment value. To property owners, their Tropicana address is a source of pride, a symbol of status and a legacy of their life's achievements.
With over 20 years of celebrated excellence in development quality and innovation, we are proud to present the latest and finest masterpieces that promise a new dimension of lifestyle privileges and indulgences.
MORE